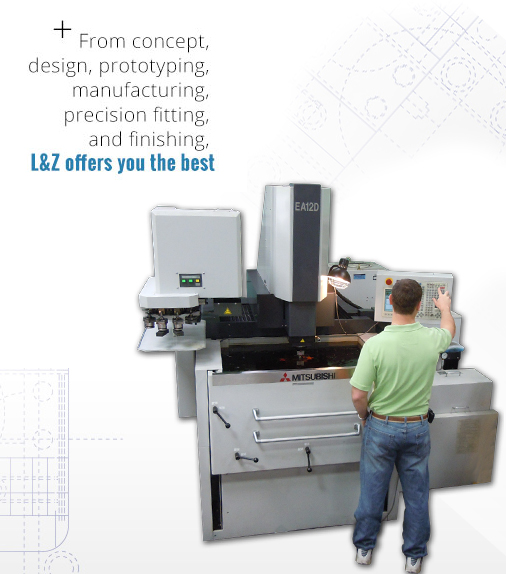 Where we began
L&Z is proud to be an AMERICAN company producing every plastic mold, die, and tool on-site at our facility in Watchung, New Jersey. As an ISO-9001-2015 registered company, we use the finest American made materials which conform to the strictest international quality standards. The small family business that Thomas LaMarca Sr. formed in 1952 has expanded to become a leader in the mold building industry. After more than five decades and three generations of excellence, the family tradition continues to grow stronger than ever, dedicated to customer satisfaction and the ultimate in craftsmanship and precision.
What we Do?
From concept, design, prototyping, manufacturing, precision fitting, and finishing, L&Z offers you the best of all worlds in the fabrication of molds, tools, and dies.
Our Company's Values
The entire staff at L&Z Tool and Engineering takes great pride in everything we do. L&Z Tool & Engineering has developed a long-standing reputation producing superior products on schedule and at competitive prices.
Where can you find us?
1691 US Highway 22 | Watchung, NJ 07069-6595.
And right here on the internet
Why you choose our Company?
As a value-added service, L&Z can provide engineering changes, repairs, modifications or refurbishment of products according to the most exacting specifications. L&Z is also one of the only companies of its kind to offer hand engraving capabilities.
Call us today at
(908) 322-2220

or Email us at info@lztool.com

Contact us for info on creation of Plastic Injection Molds and Die Cast Dies