Careers
| Employment Opportunities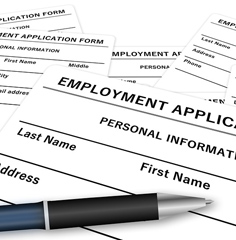 Our
Employment

Opportunities

If you are looking for a career with a state-of-the-art nationally recognized company that values its employees as it moves forward in the challenging field of mold making, perhaps you should be a member of our team.

Our industry-leading growth in the contour mold construction field has created growth oriented opportunities for talented, dedicated achievers to join us in serving our customers.

Take a look at our available positions:
Mold
Makers
Must be journeyman toolmaker with a minimum of 10 years experience. Ideal candidate should be fully computer literate and have a background in Injection Mold construction and assembly. Familiarity with the equipment and process pictured in our Website essential. The ability to work and communicate with others is important.

We offer excellent wages and benefits as well as an ideal workplace atmosphere.
Apply
Now

!

Download the preliminary job application through the button below. Fill out the application and e-mail the completed form as an attachment to judy@lztool.com.

Download Application
---
Tool
Room

Supervisor

Must meet all the above qualifications as well as having supervisory experience in a mold construction environment.
Apply
Now

!

Download the preliminary job application through the button below. Fill out the application and e-mail the completed form as an attachment to judy@lztool.com.

Download Application